Citterio inaugurates its new showroom at the Sirone headquarters. The new space is driven by a precise strategic vision: to embrace transformation and embark on a journey toward a renewed brand identity. A significant evolution that aligns with the dynamic and ever-expanding international market.
The interior design project of the new showroom is crafted by Studio Klass, the brand's art directors, who bring their expertise to create a compelling space starting from an in-depth study of the company and its background.
"The connection with the territory, its natural elements, and high technical expertise have been the starting point for designing an environment that enhances Citterio's identity. Hence the choice of warm tones and textured finishes that evoke nature and juxtapose the precise and essential lines of the products, accentuating their technical characteristics."
– Marco Maturo, co-founder of Studio Klass.
The showroom is located in the heart of the factory, a choice aimed to strengthen the close relationship between production and design, a theme introduced by a precise transitional moment: a warm and enveloping corridor that accompanies the visitor from the areas dedicated to processes to those that showcase the presentation of collections.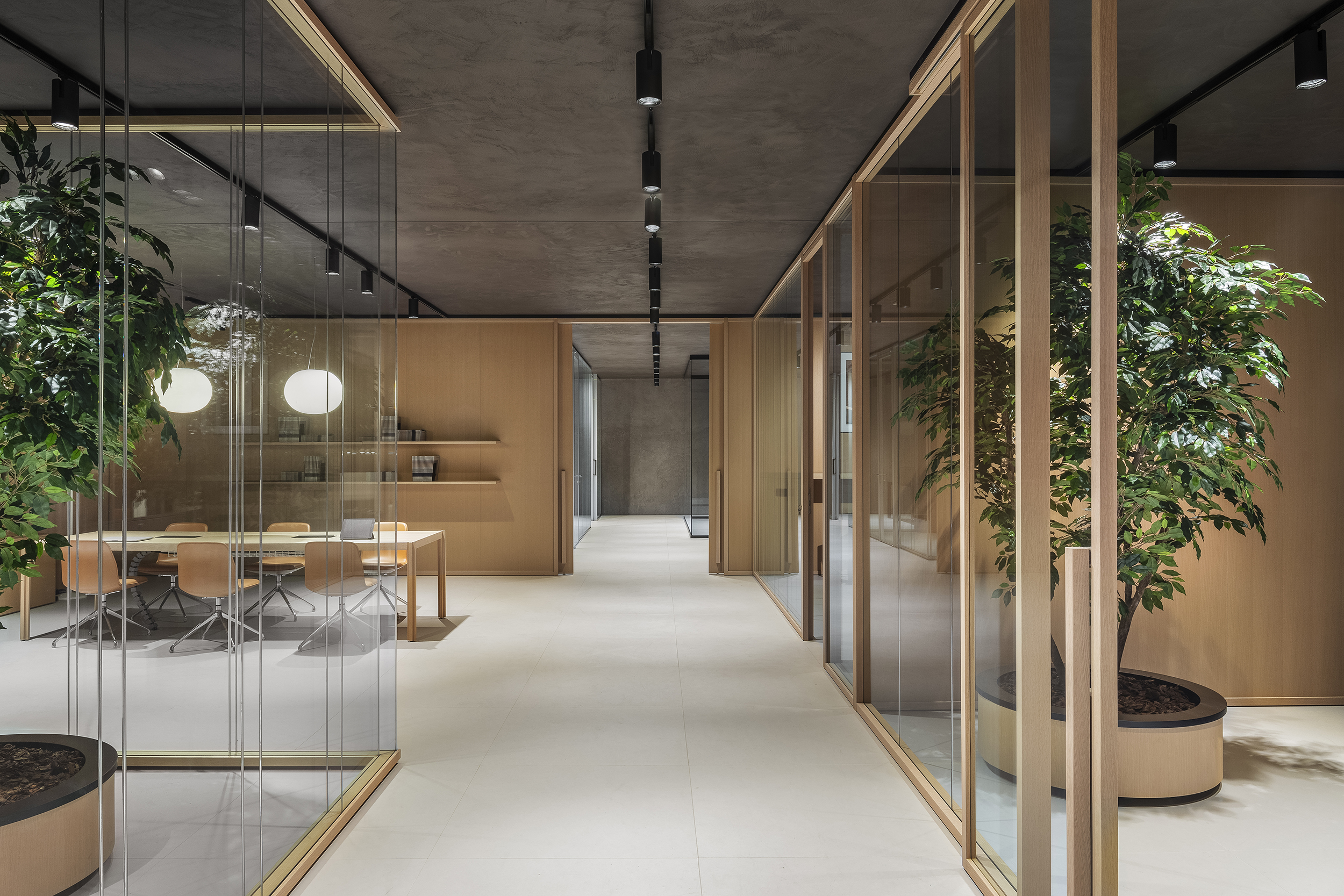 Citterio's new showroom aims to be a window open to the world, a meeting place for professionals where ideas, materials, technologies, and finishes blend together to give new visibility to products and inspire new interior design proposals. One of the focal points of the new showroom is the Wood Wall wooden partition walls by Pinuccio Borgonovo – UTC Citterio, which reflect the company's meticulous and renewed research on materials.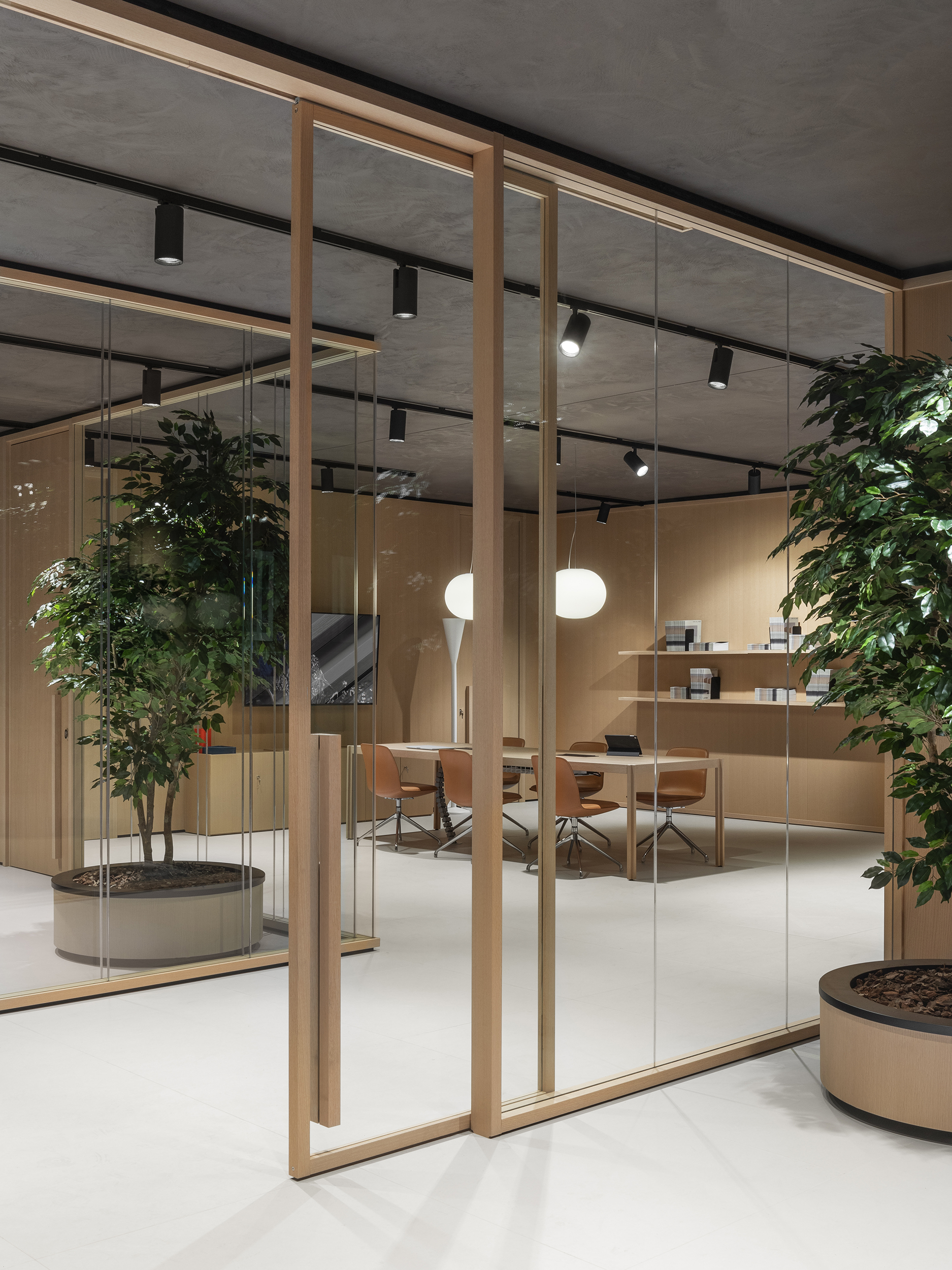 Wood Wall defines the internal perimeters of the space, becoming a significant structural element in its solid version. The characteristics of wood, such as temperature, color, and flexibility, are highlighted and take shape in an elegant and comfortable solution.
The showroom features a wide range of products: the Shard, Basic, Bridge, Point, and Inlay collections, along with the Basic, Vision, Wood Wall, and CSS partition walls, provide the space with an elegant and contemporary aesthetic.
The showroom is enhanced by a spacious room dedicated to presentations and trainings fostering Citterio's culture of continuous learning.
Entirely designed by Studio Klass, the material library offers a complete and immersive experience, where product knowledge becomes tangible through the tactile discovery of materials. Two monoliths in the centre of the room showcase woods, metals, fabrics and other elements. offering extensive customisation options and depth to Citterio product range.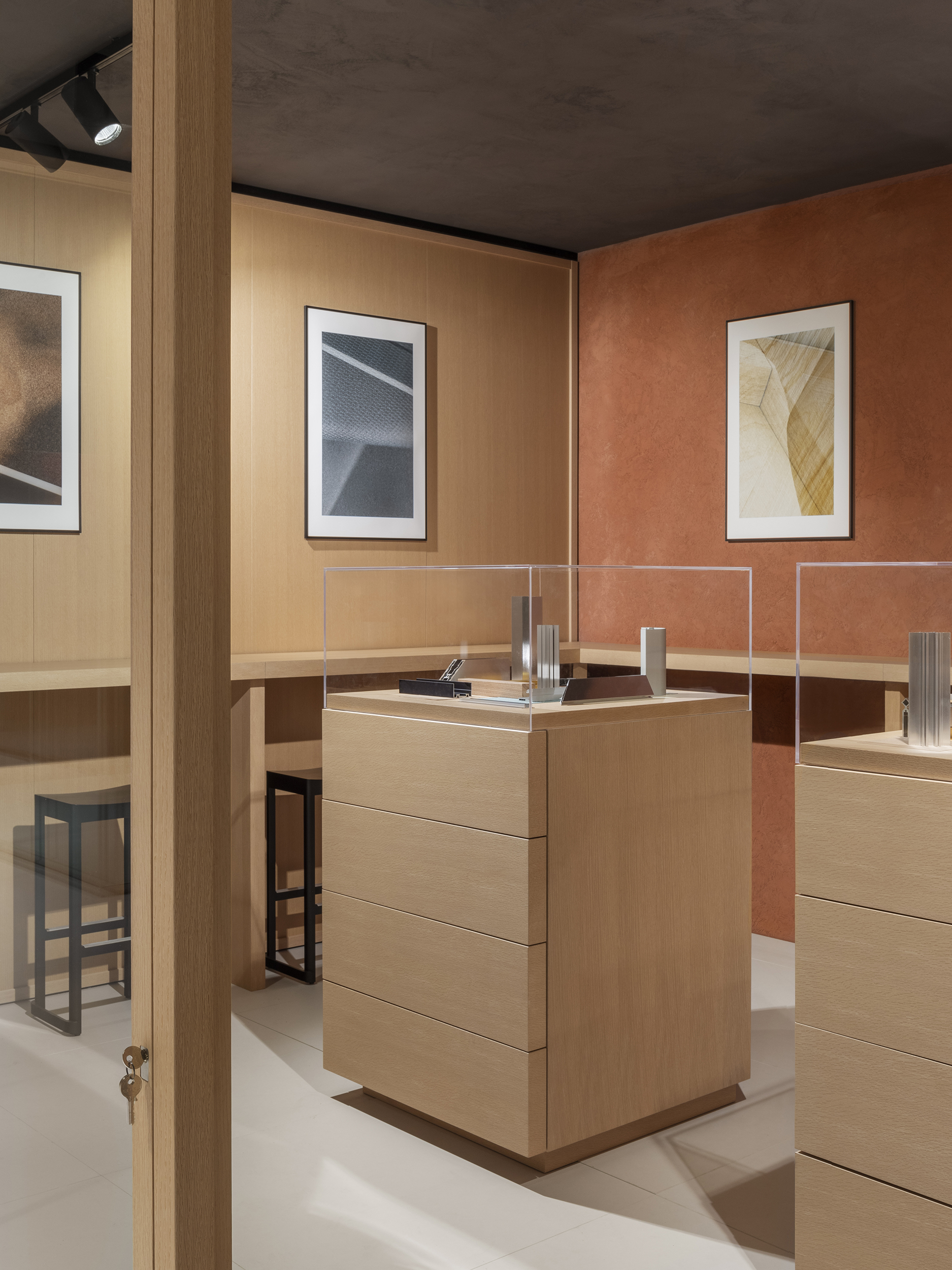 Another protagonist of this space is the CSS_VILLAGE system. This system goes beyond the traditional acoustic box and extends the functionality of work beyond the "box," creating a genuine village, an urban neighbourhood made up of self-supporting glass showcases with internal functionality for meetings or individual work, as well as external features that open up to training activities and socialising.